ByDylan Smith May 12, 2022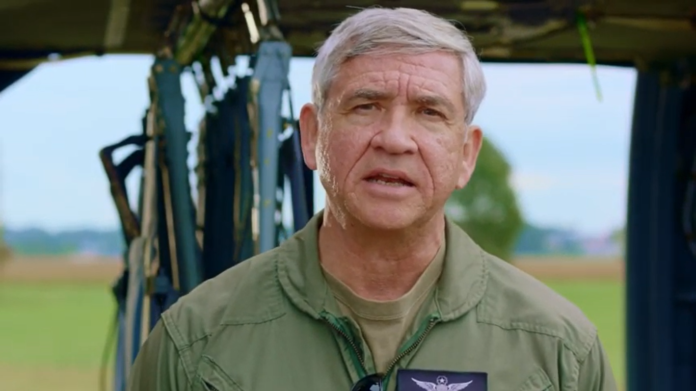 Thursday, Republican U.S. Senate candidate Mike Durant announced that his campaign had landed the endorsement of former Trump administration U.S. Secretary of the Interior Ryan Zinke.
Prior to representing Montana as a member of Congress from 2015 to 2017, Zinke served in the armed forces as a U.S. Navy SEAL and retired as a SEAL Team Six commander.
Durant also picked up the endorsement of SEAL PAC, a group chaired by Zinke that actively seeks to support the congressional candidacies of conservative veterans.
In a statement announcing his endorsement of Durant's senatorial bid, Zinke declared the former "Black Hawk Down" aviator to be a "conservative warrior."
"Mike Durant has my complete and total endorsement for U.S. Senate," Zinke advised. "America and Alabama need strong conservative warriors like Mike that will defend freedom and liberty."
According to Durant, Alabama is in need of "another pro-Trump patriot fighting for us in the U.S. Senate."
"I have spent my whole life fighting for my country and I am signing up for one more tour," asserted the U.S. Army veteran. "I am humbled to have the support of SEAL PAC and Secretary Zinke. I look forward to serving with my fellow conservative veterans in Congress and delivering for the great state of Alabama."
Zinke's endorsement of Durant adds to the support his candidacy has received from the military community.
The first-time candidate on Wednesday was endorsed by the Combat Veterans for Congress PAC. In February, retired Lt. Gen. Michael Flynn officially lent his support to Durant's campaign.
The primary election will take place May 24, 2022. Should no candidate gain a plurality of the vote, a runoff election will be held June 21, 2022.
Dylan Smith is a staff writer for Yellowhammer News. You can follow him on Twitter @DylanSmithAL
Original article: https://yellowhammernews.com/former-u-s-navy-seal-trump-cabinet-secretary-ryan-zinke-endorses-mike-durant-for-u-s-senate/