1819 News | 04.07.22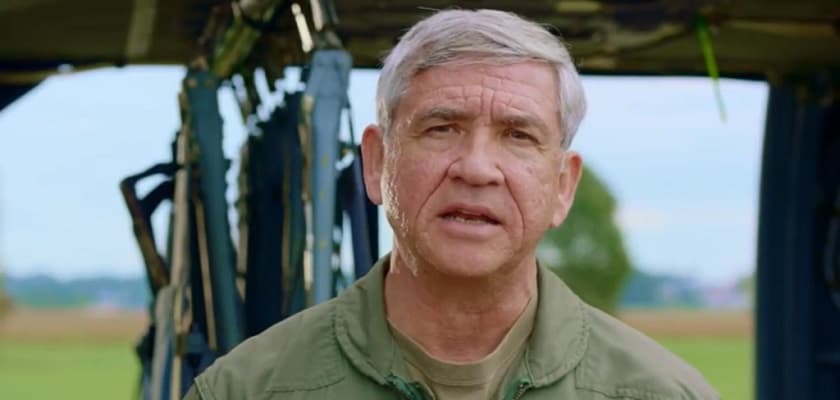 As I campaign across Alabama, the liberal media continues to ask me if Joe Biden is the rightfully elected President of the United States. While my opponent, former U.S. Senate Chief of Staff Katie Boyd Britt dodges the question and keeps her friends in Washington happy, I give the answer in plain English. I'm not a career politician, so it's the only way I know how.
Just look at the facts: In Nevada, for the first time ever, the Democrat-controlled state government mailed all registered voters, including those who moved or died, an official ballot to vote.
In Pennsylvania, led by a Democrat Governor and his Secretary of State, they changed the law so voters were no longer required to provide a justification for requesting a mail-in ballot. That law was struck down two years after the 2020 election because it violated the state constitution.
The liberal media and big tech colluded with the Biden campaign to cover up the Hunter Biden laptop story. They intentionally suppressed valuable information about a candidate for president that would have swung tens of thousands of votes and removed all doubt about who should be the president.
On top of all of that, Congress went ahead and certified the results of the electoral college, and I would have voted with Senator Tuberville against doing that. It is a dereliction of duty for Congress to certify results knowing that there were unsecured ballots and votes cast where we couldn't authenticate the voter. And it is frankly shocking that Katie Boyd Britt could not give a simple "yes" or "no" to the question of how she would have voted on certification. Voting yes or no is the job of a senator!
In the meantime, we need to stop Joe Biden and his failed liberal policies, which are making our country weak. Then when conservatives like myself take back Washington, and hopefully we put President Trump back in the White House, we can pass legislation that will secure our elections.
I support a nationwide voter ID law that mirrors the same identification to buy a beer, get your football tickets at a will-call window, or board an airplane. Additionally, we need to ensure Democrats cannot change the election rules in the middle of the game, like accepting ballots after Election Day, which they did in Pennsylvania.
Together, if we strengthen the laws on voting methods, ensure we have a reliable chain of custody with ballots, and make sure only American citizens are voting, then we will never have an illegitimate president like Joe Biden again.
Original article: https://1819news.com/news/item/mike-durant-we-must-secure-our-elections-04-07-2022