ByDylan Smith May 6, 2022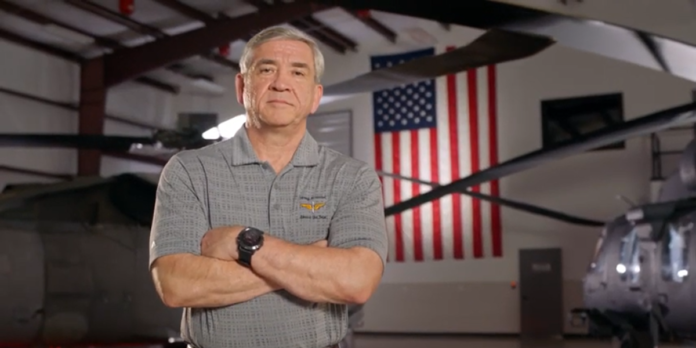 Republican U.S. Senate hopeful Mike Durant drew criticism from his GOP primary rivals this past weekend when he opted not to respond to an on-camera question asking the candidate if he would denounce the Lincoln Project.
During a Thursday evening political gathering in Phenix City, Durant was asked by an event attendee to articulate his position on the anti-Trump group.
In response to the question, Durant said he had no understanding of what the Lincoln Project was and asserted that he had voted for the 45th president in both 2016 and 2020.
"I honestly don't even really know what the Lincoln Project is. I have no association with it," said Durant. "I denounce it, I do whatever I need to do. I'm pro-Trump, I always have been. I voted for him in 2016 and 2020. In fact… [an ad] airing on TV that the Lincoln Project was involved with my campaign is so patently false that we could prove it. They had to pull it down."
The TV spot Durant referenced was an attack ad launched by Alabama RINO PAC in early April.
The ad alleged that Zack Czajkowski, the former political director of the Lincoln Project who currently works in the same capacity for the pro-Durant More Perfect Union, was "calling the shots for the Durant political committee."
Alabama RINO PAC would later pull the ad and launch an edited version to say instead that Czajkowski "helped get Mike Durant into the race."
Durant concluded his response to the question by proclaiming himself to be the race's "outsider" and declaring the Lincoln Project allegations to be "fiction."
"So, I mean these are just the things they are doing to me to defeat me because I'm the outsider," he added. "I am the person that isn't reaching in someone else's pocket. I'm the person that's going to do what's right for the state of Alabama. And I hope everyone can see through it because it's all just fiction."
Watch:
Dylan Smith is a staff writer for Yellowhammer News. You can follow him on Twitter @DylanSmithAL
Original article: https://yellowhammernews.com/watch-mike-durant-denounces-lincoln-project-denies-anti-trump-groups-involvement-with-campaign/